Bosch GLL 5-50X Line Laser Digital Measuring Tool
Click on picture to view larger
Bosch GLL 5-50X Line Laser Digital Measuring Tool
Be the first to review this product
HIGHLIGHTS:
Greater Visibility - Double line visibility on front cross for the optimum working performance

Compact - Light and easy-to-carry

Robust - Thanks to the highly sophisticated Bosch pendulum precision system (PPS) which further enhancing maximum tool protection and levelling accuracy

Maximum precision thanks to the Bosch Pendulum Precision System

Projection of two vertical 90° lines and one horizontal line

Maximum performance and lifetime of the laser diode thanks to Bosch Intelligent Current Management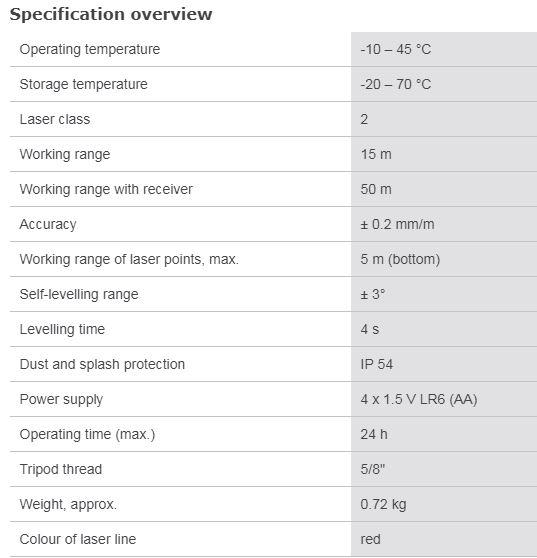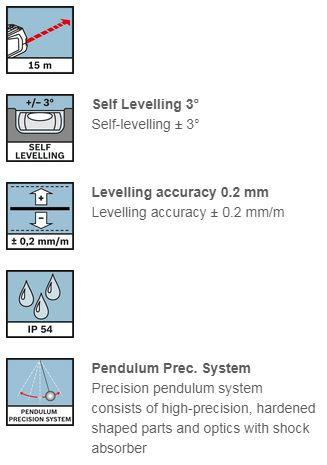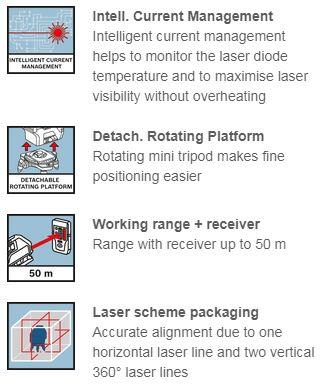 Maecenas convallis diam quis ex laoreet luctus. Duis ullamcorper iaculis lorem, at tincidunt metus maximus eu. Proin sit amet blandit mi, vel ornare libero. Nullam massa nunc.