Bosch GWS 750-100 4" Angle Grinder (750W)
Click on picture to view larger
Bosch GWS 750-100 4" Angle Grinder (750W)
Be the first to review this product
HIGHLIGHTS:
High removal rate
Great controlling and easy handling
Improved motor cooling to handle long time work
New motor platform, high power and torque
Ergonomic design: palm fit grip size/perimeter and round shape grip
Improved air flow to control the temperature rise
Dust proof air inlet and cotton thread head
Speed pre-selection
SPECIFICATION OVERVIEW: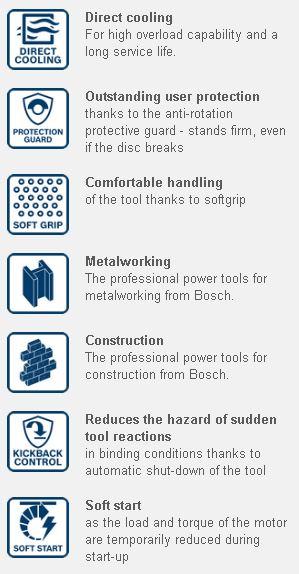 Maecenas convallis diam quis ex laoreet luctus. Duis ullamcorper iaculis lorem, at tincidunt metus maximus eu. Proin sit amet blandit mi, vel ornare libero. Nullam massa nunc.